Denise A. Aubertin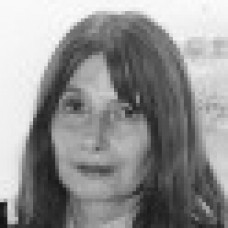 Born in 1933 in Boulogne-sur-Seine.
Died in 2019 in Paris.

Denise A. Aubertin starts to work on books in 1969.

" I began sculpturing books. I rubbed books on the muddy balcony, let them at night in the rain and in the wind, put them in the kitchen, very close to the stove, where the fat splashed them, then, over pages dirtied with a "symbolic grime", I wrote my newspaper, with images that I made mine. Soon, I was about to find a solution of a very personal way of expression. " Denise A. Aubertin

Her body of work is in many private or public collections in France and abroad. She has had a solo exhibition at La Maison Rouge, in 2006.